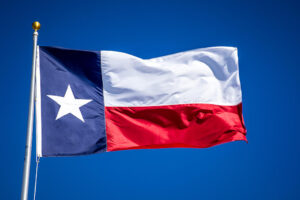 The Dallas/Fort Worth Metroplex offers everything for people looking to move to their dream home with recreation, sports, golf, nationally recognized cultural centers, upscale living, and simple relaxation in the sun… all near at hand… whether you are looking for a single family home, a private luxury residence, a gated subdivision, an active adult community, a health, fitness and recreation resort, a luxury condo or townhome, a patio home with low maintenance, a second texas-smallhome, property investment, new builder construction, a lakeside home, or a country estate with acreage and room for horses. Texas is 2nd only to Florida among the Sunbelt States as the state to which families are moving.
Dallas/Fort Worth offers all the amenities you can think of, and yet the DFW Metroplex housing costs are among the lowest in large metro markets in the USA, and, in addition, Texas has no State Income Tax! Many major corporations have recognized what the area has to offer leading to one of the highest concentrations of corporate headquarters in the United States, including a very large Information Technology industry base. Such companies include American Airlines, Lockheed Martin, Baylor Healthcare, Citigroup, AT&T, Verizon Communications, Texas Instruments, HP Enterprise Services, Perot Systems, i2, JP Morgan Chase, J.C. Penney Company Inc., Electronic Data Systems (EDS), Southwest Airlines, Bell Helicopter, Raytheon, ExxonMobil and Sprint, etc. This provides excellent employment opportunities, and in turn drives corporate employee relocation to the area which stimulates the residential home market. Dallas Area Rapid Transit (DART) Transport and travel is well-served by the Dallas-Fort Worth International Airport, the 3rd busiest in the world, yet very accessible, and also Love Field Airport, where Southwest airlines is based. There is also public transit light rail and the second largest number of freeway-miles per capita in the nation.
It would be difficult, if not impossible, to find a comparable area where the superlative qualities of good weather, high quality recreational and cultural amenities, such as the Kimbell Art Museum, the Bass Hall and the Meyerson Symphony Center, and major professional sport teams such as the Dallas Cowboys, Texas Rangers, Dallas Stars, and the Dallas Mavericks, are combined with the availability of wonderful homes at surprisingly moderate prices. There is also the comfort of being able to rely on medical facilities amongst the best in the country.
In the past, there has been a record here of steady residential growth combined with an abundance of suitable building land, so Texas and the Dallas/Fort Worth Metroplex have avoided the "house price bubble" which has adversely affected other metropolitan areas with spiraling pricing and consequent collapses. Texas has not suffered in this fashion.
Here is the place and opportunity to sell your present home in, for example, California, New York, Chicago, Boston or Washington, invest in residential property, and move to your dream retirement home with cash to spare!
No cold weather (usually!), no snowdrifts, mudslides or "brown-outs"! If you're already here, you know it's true!
Contact me for information on home buying in all the areas that make up North Central Texas, including Dallas, Fort Worth, and all the cities that make up the DFW Metroplex such as Highland Park, University Park, Plano, Frisco, McKinney, Allen, Wylie, Murphy, Fairview, Denton, Rockwall, Southlake, Colleyville, Keller, Westlake, Haslet, Saginaw, Argyle, Granbury, Trophy Club, Azle, Weatherford, Benbrook, Crowley, Burleson, Coppell, Addison, Richardson, Flower Mound, Highland Village, or anywhere else in an area where high quality living is on offer at such reasonable cost.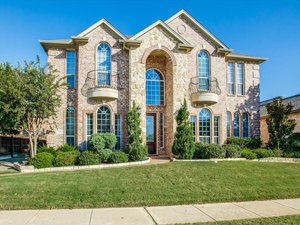 Strong Economy
Employment Growth
Migration from other States
Major Corporations based here
Relocation from other States
Steady house price appreciation… no "bubble" to be burst!
House Affordability
Least risky market in the USA
These factors mean you get more home for your $$$ than most other metropolitan areas with much less cost of decline in home prices, and the prospect of steady growth. Dallas and Houston are at the top of the list of the most affordable median home prices in the 20 largest metropolitan areas in the country.
The Dallas/Fort Worth area has avoided the slump in so many other large urban concentrations and is among the country's most stable and healthy markets.
Relocation to Texas and the Dallas Fort Worth area is a click away! This site offers you a selection of all home categories, whatever and wherever you are considering, or you can utilize our user-friendly MLS (Multiple Listing Services) to find your ideal dream home, or a luxury retirement apartment with all the amenities you can think of.
Single Family – Lakeside/Golf Course/Gated/Acreage/Horses
Patio Home for low maintenance
Home with or without HOA Amenities
Active Adult Communities
Luxury Apartments