Meet irving kammin - north texas real estate expert
Relocate in Texas is not just another real estate agency. We specialize in helping families and individuals through the daunting process of picking up their lives and resettling in the great state of Texas and getting away from the unknowns of failing states and other cities.
So… if you ARE considering a move to a more quiet, safe, and orderly life for you and your family, the Dallas / Fort Worth suburban and ranch country offers the existing homes or land to build your dream home on.
Let us know where and what you are looking for in your dream home, and we will email you with only properties that match your specific criteria… from Wylie to Weatherford, Argyle to Aledo! (See map below for an overview of the North Texas area.)
Use our MLS (Multiple Listing Service) search facility to look for your dream home, or let us know where and what you are looking for, and we will email you with only properties that match your specific criteria… from Wylie to Weatherford, Argyle to Aledo!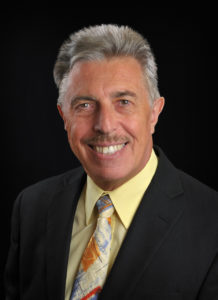 Having made the move myself from the UK to Texas in 1995, I understand first-hand the complex nature and difficulties involved in moving to a new home, in a new environment. I have spent over 20 years as a Realtor and Investor helping families like yours with relocation, retirement, and downsizing in the Dallas/Fort Worth area.
I have also reached a time in my own life, where I can empathize with the stress that comes from procrastinating over whether or not to "take the plunge." My aim is to help my clients from start to finish, right up to and after they are settled in their new home, whether it be a smaller single family home, patio/zero lot home, or multi-acre ranch in the country.
Before Irving made the move the United States, he had already gained experience in property investment in England, Cyprus, and Israel.
Irving was also instrumental in helping international clients move to Texas.  He assisted in the corporate relocation of families with companies such as American Airlines, Motorola, Lockheed Martin, Sabre Technologies, Hilton International, JP Morgan Chase, and others. Additionally, Irving contributed articles to relocation publications such as "Going USA" and to other Texas retirement websites.
Are you already in Texas and are looking for a ranch home or more wide-open spaces in the country? If so, then click the link below.
Are you living in a distressed city looking for a new place to call home?  Click on your city listed below for relevant information for you.
Fox News Report – Relocating to Texas
Some lingering restrictions remain to some extent due to coronavirus, plus the worry of civil unrest, have more homeowners or potential homebuyers looking for properties in the suburbs. That and the potential for more people to work remotely, combined with the desire for more space is stoking the move to suburban living.
"My family and I recently made the move from the Minneapolis area to one of the suburban towns in the DFW Metroplex. Irving's knowledge of the Real Estate market and school districts made it as seamless as possible."
"Irving assisted my husband and me in our move to Bedford, Texas before all the troubles began. I am sure his expertise will apply to anyone thinking of moving to Texas now."
IRVING IS A MEMBER OF THE FOLLOWING ORGANIZATIONS
National Association of Realtors
Texas Association of Realtors
Metrotex Board of Realtors (Dallas / Fort Worth)
NTREIS MLS (North Texas Multiple Listing System)
Irving is licensed to practice Real Estate transactions in Texas, and for buying and listing homes in all the areas that make up North Texas. 
Irving Kammin
irving@relocateintexas.com
817-689-2361